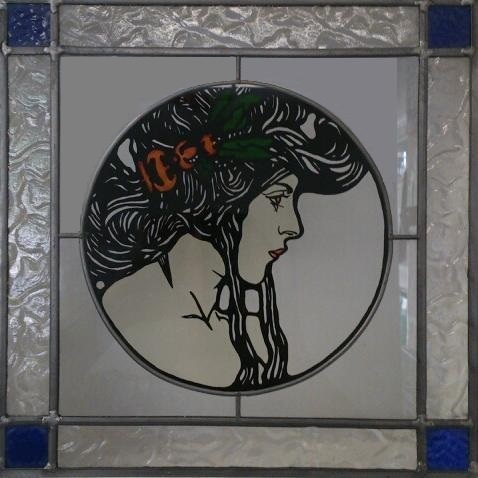 Welcome to Beautiful Glass by Design
Here at Beautiful Glass by Design we are enthusiastic & passionate about all stained glass. With 35 years experience, knowledge & an excellent reputation to maintain, you can relax knowing that all colour projects are individually designed & produced to the highest standards after consultation.
All items are hand crafted through a bespoke service tailored to unique requirements & not mass produced.
We work closely with tradesman, decorators, designers, building contractors, architects & home owners to produce beautiful workable custom designs that will enhance any internal or external window & door combination to reflect light & colour into your home & garden.
Whether you require Georgian, Regency, Victorian, Edwardian, Traditional, Art Nouveau, Art Deco, Representational, Abstract Expressionism, Pop Art, Modern/Contemporary or Renaissance Revival patterns we hold a vast stock of books, brochures, colour swatches & embossed samples to help you choose the right design for you.
We have over 80 obscure patterns on display in our shop so you can view the glass with natural light reflecting through to help you make your choice.
You can see a scaled drawing of your project including your chosen colours & any embossed films before work starts & are welcome to visit the workshop during the process of your leadlite project's construction & we welcome your thoughts as the work progresses.
If you have a unique idea our design team will help turn your plans into a scaled workable leadlite pattern for your project. If you need help with an idea we have books, brochures & a huge range of illustrations to help with that too!
At Beautiful Glass by Design we also offer an exclusive copyright service.
Encapsulation
We provide a bespoke encapsulation services to clients who wish you keep a properties original which is becoming increasingly popular & installers alike. This is a process that allows the original lead to be encased inside a double glazed unit.
Bevels
With our custom bevelling service designs are no longer restricted by size or colour. With the availability of lettering & numbers the possibilities are endless. Bevels are 5mm glass, bonded onto your glass using a UV-TEK adhesive resin that cures under white or ultra violet light making it universally acceptable.
Discontinued Glass
We do hold stock of some discontinued glass patterns but please be aware that this glass is recycled & may carry slight flaws. If we do not stock your glass we will do our best to source it for you. If you are not sure what your pattern is we have a display wall with many designs in for you to match it to.